Posté par diaconos le 18 août 2019
Holy Gospel of Jesus Christ according to Saint Matthew
Children were brought to Jesus that he might lay his hands on them and pray. The disciples rebuked them, but Jesus said, "Let the children come to me, and do not prevent them; for the kingdom of heaven belongs to such as these." After he placed his hands on them, he went away. (Mt 19,13-15)
Homily
People presented children to Jesus for him to lay his hand on them. Jesus welcomed and blessed them (Mt 19:13-15; Lk 18:15-17; Mk 10:13-16). The blessing that accompanies it is a habitual gesture of the rabbis. It is a gift from God. His blessing always brings life to life.
For Israel, fertility was a sign of God's blessing : « Crown of the elders, their little children » (Prov 1, :6)  ; « Your sons, around the table, are like olive trees. « (Ps 127 k, 3) The biblical authors did not forget that the child was an unfinished being and that it was important to educate him firmly : « Madness clings to the hea rt of the young child. « (Pr 22, 15)
From the Old Testament, because of his weakness, the child appears as a privileged of God. The Lord himself is the protector of orphans: « Father of orphans, defender of widows, such is God in his holy abode. » (Ps 67, 6) and the children praised him: « Your splendor is sung up to the heavens through the mouths of children, of the little ones. » (Ps 8, 2)
The psalmist used the image of the little child to show his confident abandonment to the Lord : « My soul is in me like a child, like, a little child against his mother. » (Ps 130, 2) God did not hesitate to choose the smallest, a child, the youngest to accomplish his mission. God manifested himself to the young Samuel in the Temple of Silo (1S,  3), he became a prophet. David, the youngest of the siblings, became king of Israel. (1S 16 and following). Young Daniel was wiser than the elders and saved Suzanne from death as a result of false testimony. (Dan 13).
In Jesus' time, children were the object of contempt and rejection by adults. On the one hand they were mouths to feed in a world where poverty reigned, on the other hand, they were still ignorant of the Law of Moses, so they were treated as outlaws.
It was through a newborn baby, Jesus, that God visited and redeemed his people. (Lk 2, 68).  God became man: it is the Incarnation. Luke, in his Gospel, gave the stages of Jesus' growth: the newborn child of the manger (Lk 2, 4-7), the little child presented to the Temple (Lk 2, 22-40), a child submitted to his parents and yet mysteriously in dependence with his Father.
As an adult, Jesus adopted the same behaviour as God his Father towards children. By blessing the children, he revealed that they were like the poor, on the same level as they entered the Kingdom. The true disciples are those little ones to whom the Father revealed the mysteries of the Kingdom (Mt 11, 25).
« Amen, I tell you :  if you do not change to become like children, you will not enter the kingdom of Heaven. But he who makes himself small as a child, this one is the greatest in the Kingdom of Heaven. And whoever welcomes a child like this in my name, he welcomes me. » (Mt 18, 4-5)
« Let the children come to me, do not hinder them, for the kingdom of God is to those who are like them. « (Mk 10:14b) Faith is first and foremost a gift from God. And Christ is the only mediator, who leads to God. Made participants in this mission, parents, animators of awakening to the faith…. our task is first and foremost that of witness.
The child is a sign of abandonment, trust, wonder, spontaneity, simplicity: these are necessary conditions for entering the Kingdom and adults have often lost them. It is the people who look like the little ones who will benefit. Jesus constantly showed his disciples, who also expressed their desire for greatness (Mk 9, 34; Mt 20, 21), that it was necessary to abandon their pretense and become small, humble, in order to learn to receive everything from God and live by his love: this condition is the gateway to the Kingdom.
Through his blessing Jesus opens the Kingdom of God to children, to the little ones, they are called to enter into the closeness of God… first. Who are these little ones today? They are often the same as those of Jesus' time: children, the sick, the handicapped, strangers, women… God opens His Kingdom to all those who are close to the little ones.
Jesus in Matthew's Gospel tells us about his return in glory and – the judgment (Mt 25, 31-46) : « Come, the blessed of my Father, receive as your inheritance the Kingdom prepared for you from the foundation of the world. For I was hungry, and you gave me food… I tell you this: every time you did it to one of these little brothers of mine, you did it to me. » (Mt 25:34… 40).
The criteria of the Kingdom are not those of the world. The little child, in his addiction can make us see it.
Michel Houyoux, permanent deacon
Additional information
« Children were presented to Jesus to make him touch them » (Mk 10:13a). Mark says nothing about their age and does not give the reason why we want Jesus to touch them. The frankly hostile attitude of the disciples (Mk 10:13b) offends us.
Why do his followers want to drive them away ? The reason is to be found in the mores of that time: children are the object of contempt on the part of adults. In Jesus' time, the child is first of all, because of his smallness, poverty and ignorance of the Law of Moses, an outcast like the sick, women and slaves.
Jesus offers us the treasures of his heart. He marvels at a life that begins full of possibilities. He discovers the image of his Father in all the children he has been introduced to. How could Jesus, who asks us to hope, forget that children are also our hope ?
Let us forget our wisdom, our sufficiency and the bitterness of our past experiences, in order to receive God's gifts and to welcome his life-giving words, in the wonder and simplicity of a child. (Mk 10, 15)
Do we have to become like children to follow Jesus ?
What interests us here in the image of the child (Mk 10, 15) are the qualities that are expected of the disciple of Jesus and that the image of the child can help us discover.
Here are three qualities of the child that invite us to be like him in order to enter the Kingdom of Heaven.
First of all, trust, a trust that makes him turn to his father or mother without fear, who sees him take refuge on their lap, sometimes begging them, falling asleep in their arms. This is the case with the acceptance of the Kingdom of God, which is above all the acceptance of a person.
Then, addiction: the child needs his or her parents, those around him or her, where he or she expects everything from others (clothing, food, love, affection). Well, we are in a similar situation: « We did not love God, he loved us and sent his Son as an expiatory victim for our sins. » (1 Jn 4:7-11).  Isn't that what happens to the child? He depends, he receives, he welcomes the love of his parents.
Wonder: the child who marvels at his father's skill at throwing his line fishing, who learns with his mother to play an instrument, who feels touched and fulfilled because people are interested in him despite his smallness, his young age and who will express his gratitude by offering a clumsy flower picked or a naive drawing sometimes.
In front of God, we are, like the child, amazed by what He gives us, « since love comes from God » (1 Jn 4:7) and because He allows us to love one another. Amazed and grateful because this gift is free, without merit on our part. This is what made St. Theresa of the Child Jesus say: « We do not have to become children, we are ».
God's liberating love is free. He willingly offers himself, even before he is begged. He is active and sensitive towards each person. He is attentive to our sorrows, our miseries, our anxieties.
The gratuity of God's love springs forth in a continuous stream of forgiveness offered. He would like them to be received as a tenderness, as a kiss of friendship that gives peace to our hearts. God's love has all the gratuitousness of maternal love.
Jesus said → « Let the children come to me. Do not prevent them, for the kingdom of God is to those who are like them.  » (Mk 10, 14)
A sweet reproach that says a lot about Jesus. His first reaction, his first reflex is to be welcomed.
For Jesus, people of any kind are important. Whether they are children, women like the Samaritan woman or less commendable people like the publicans of that time, they all have an extreme value for Jesus. He really loves them with a love that comes from God. Through him, God's love for us is manifested because God sent his only Son into the world so that we could live through him.
External links to other sites
◊ Luke's Gospel : click here → Little Children Come to Jesus
◊ Rich Deem  : click here → What Happens to Infants and Children Who Die ?
♥

Let the Little Children Come to Me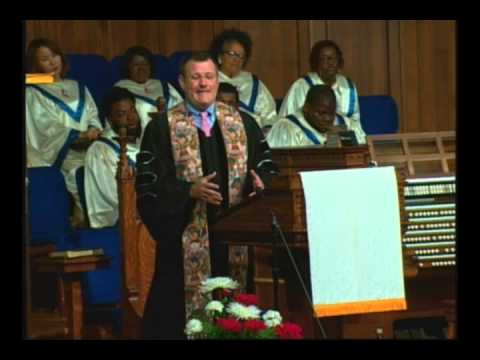 Publié dans Enseignement, homélies particulières, Méditation, Page jeunesse, Religion, Temps ordinaire | Pas de Commentaire »