Posté par diaconos le 17 août 2022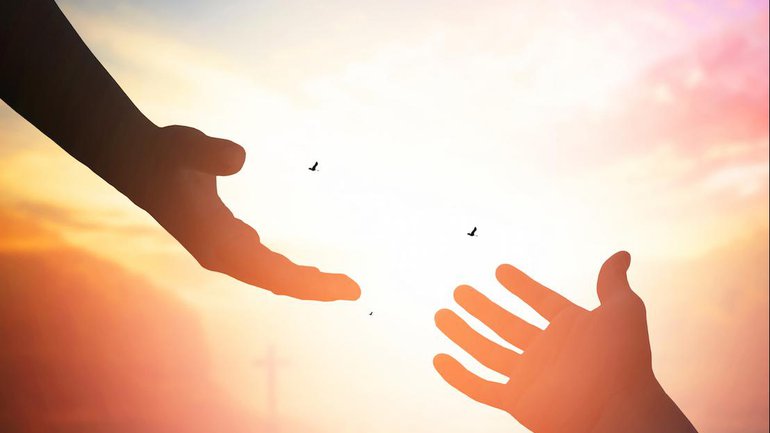 When a person accepts Christ as his Saviour, he begins a relationship with God that guarantees his salvation: « He is able to keep you from falling and to make you appear before his glory blameless and exultant. God's power can prevent the believer from falling. It is up to him, not us, to present us in his glorious presence. Our security of salvation is the consequence of God's grace keeping us, not of our own efforts to maintain our salvation.
Our Lord Jesus Christ proclaimed : « I give them eternal life. They will never perish and no one will be able to snatch them from my hand. My Father, who gave them to me, is greater than all, and no one can snatch them out of my Father's hand. (Jn 1, 28-29b) If Jesus and the Father both hold us firmly in their hands, who can take them away from us ? As soon as believers are marked out for the day of deliverance.
If believers did not have the assurance of salvation, this stamp could not be kept until the day of salvation, but only until the day of sin, apostasy, or unbelief. Whoever believes in Jesus Christ will have eternal life. If a person had the promise of eternal life, but then it was taken away, he would never be eternal. Without the certainty of salvation, the biblical promises of eternal life would be wrong.
The most convincing argument for the certainty of salvation is: « I am certain that neither death, nor life, nor angels, nor principalities, nor things present, nor things to come, nor powers, nor height, nor depth, nor any other creature, will be able to separate us from the love of God manifested in Christ Jesus our Lord ». (Rom 3:38-39) « Our assurance of salvation is based on God's love for his redeemed. It was purchased for us by Christ, promised by the Father and sealed by the Holy Spirit.
From the Gospel of Jesus Christ according to Luke
At that time, on his way to Jerusalem, Jesus was going through towns and villages teaching. Someone asked him : » Lord, are there few who are saved ? « Jesus said to them : » Strive to enter through the narrow gate ; I tell you that many will try to enter and will not succeed. » When the master of the house rises to close the door, if you start knocking at the door from outside, saying : « Lord, open to us « , he will answer : « 'I do not know where you are from «  . Then you will begin to sa : » We ate and drank in your presence, and you taught in our places. «
He will answer you : » I do not know where you are from. Depart from me, all you who do evil. There will be weeping and gnashing of teeth when you see Abraham, Isaac and Jacob and all the prophets in the kingdom of God, and you yourselves will be cast out. Then they will come from east and west, north and south, to take their place at the banquet in the kingdom of God. Yes, there are last who will be first and first who will be last. (Lk 13, 22-30)
Lord, are there few who will be saved ?
» Lord, will only a few be saved? Who ? How many ? Will I be among them ? What about my loved ones ? » This dreaded question, addressed to Jesus, is sometimes also addressed to us and can make us feel embarrassed. How do we talk about salvation ? How do we reconcile God's love for all, without exception, with respect for their freedom ? Curiosity about the number of the elect betrays a search for security that could be very unhealthy : if everyone goes to heaven, then there is no need to worry ; if only a few go, why make so many risky efforts ?
Jesus refers each person to the decision they must make : God saves people for free! But he does not save them in spite of themselves, so to speak without their consent, he leaves them free to oppose his gracious gift. It is up to us to choose: God leaves us this choice: to accept or reject all the love he proposes.
Entry into the kingdom of heaven is not automatic. We are all redeemed by Jesus' passion, death and resurrection. Jesus gives us the possibility of eternal life with God, in God's presence. He wants to make us responsible for our own destiny. The salvation God offers us must be accepted and chosen. And to clarify this concept, Jesus used an picture that is familiar throughout the Bible : the Kingdom of God is like a banquet hall. But he immediately added : » Strive to enter through the narrow gate, for I tell you that many will try to enter and will not succeed »
It is urgent to ask oneself some questions: to conquer heaven, what is my struggle? On what precise points must I struggle in my situation, with the particular temperament that I have, overcoming the conditioning and constraints that weigh on my life ? The invitation to enter is urgent: time is running out, tomorrow will be too late. Yes, tomorrow will be too late, it is today that you must enter the Kingdom! Yes, one day, for you and also for me, it will be too late. How much time do we have left ? We must live each day as if it were the last. One does not enter paradise just like that, without realising it, so to speak. One has to want it. You have to fight for it.
You have to choose Jesus.
It is not belonging to a group, to a race, to a family, nor the practice of a few rituals here and there or attending Mass from time to time that can give us illusory security.  It is the commitment of our whole person, of all our moments to follow Jesus. Above all, let us not judge others! We know two things : God has done everything for the salvation of all. As for us, there remains the seriousness of our freedom that can reject God's gift, and this freedom is a struggle.
 The door is narrow, Jesus tells us : « Not by saying Lord, Lord, will anyone enter the kingdom of heaven, but by doing the will of my Father who is in heaven ». (Mt 7, 21) Let us ask Him in our prayer, when we participate in the Eucharist, which recalls His Passion and Resurrection, to help us say YES again !
What is the narrow door we must pass through to be saved? If we read the Gospel of John, we find an interesting insight in chapter nineteen, where Jesus says : « I am the door, if anyone enters through me, he will be saved ». Passing through the narrow gate means accepting Christ Jesus and agreeing to live according to the demands of the Gospel. Passing through the narrow door means accepting Jesus and his message in the concrete of our lives. It is every day that we choose or refuse to be saved. Jesus does not want to frighten us with his words in the gospel. But Jesus wants to make us aware of the seriousness of the time we are given on this earth. For one day, he says, the master will arise and close the door.
Deacon Michel Houyoux.
Links to other Christian websites
◊ Angrlus : klick here to read the story → Twenty-first Sunday in Ordinary Time (Year C)
◊  The Augustinians  : klick here to read the story → Twenty-First Sunday of Ordinary Time – Year C
♥ 

What must we do to be saved ? The Bible's two different answers examined